About Us .....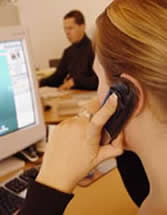 RJ Realty Investors, LLC was established in May of 2004 by Principal, Rodger Grove.
To date RJ Realty Investors, LLC has completed twenty-five acquisition/disposition transactions. Under Rodger Grove's direct supervision, RJ Realty Investors, LLC oversees all transactions and properties in a comprehensive Manager capacity as defined in each Entities Management Services/Operating Agreements.
Of the twenty-five transactions, seventeen of those properties remain within the portfolio managed by RJ Realty Investors, LLC for a total of 605,874 sf, including 17.41 acres of undeveloped land; portfolio is valued at $105,950,000 as of December 31, 2009. The remaining eight properties totaling 563,409 sf were sold at a significant profit.

Five of the above-mentioned properties are managed on a property management level by RJ Realty Investors, LLC these properties comprised of one to three tenant occupied NNN industrial buildings totaling 212,883 sf. The remaining twelve properties totaling 392,991 sf are managed at the property management level by third party property management.